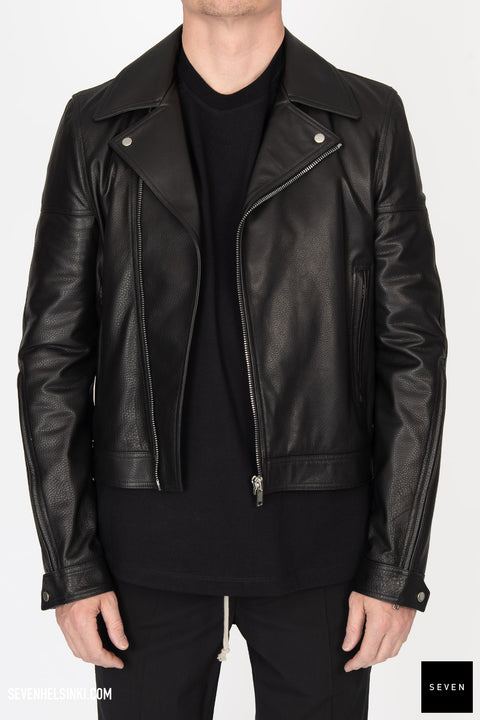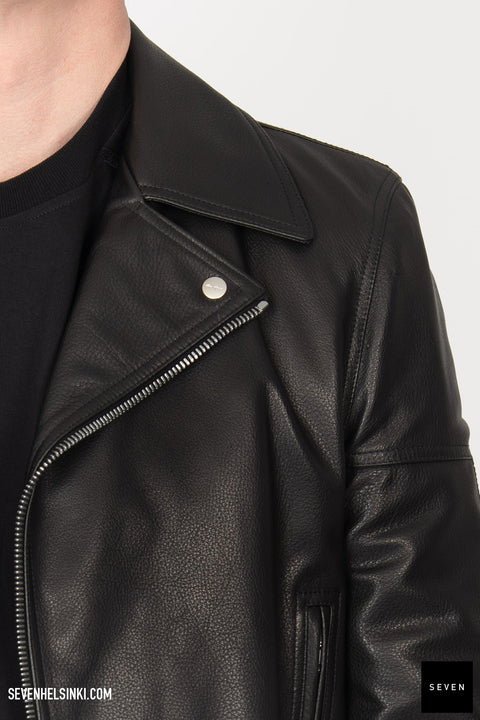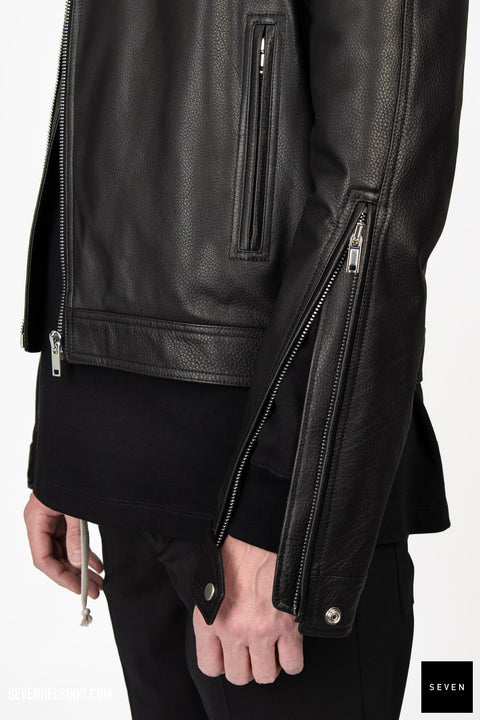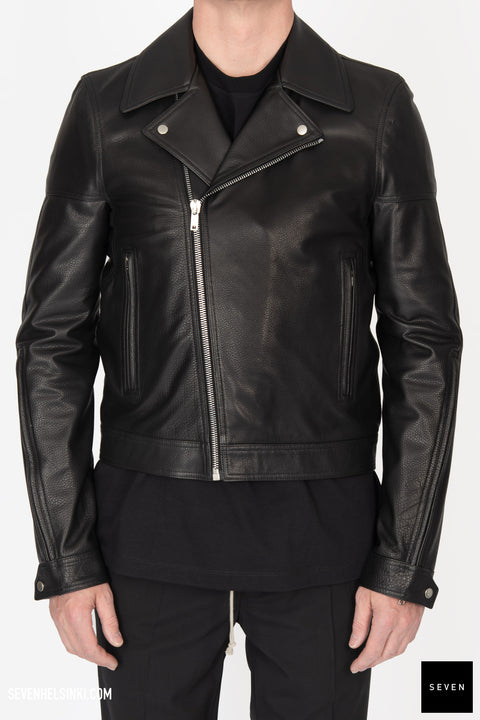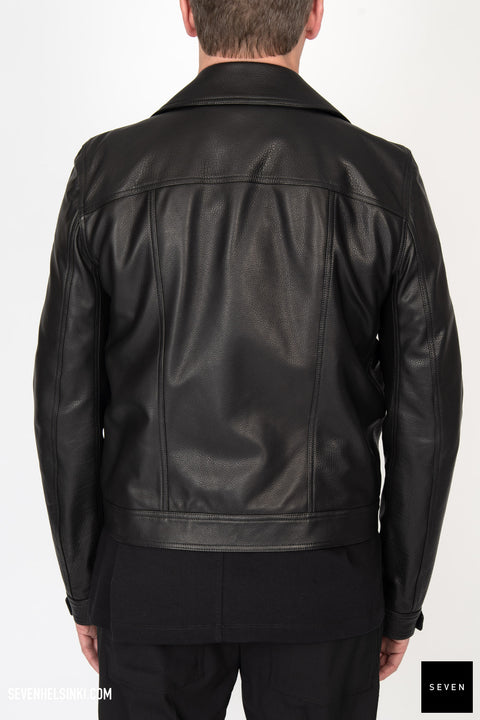 DRACUBIKER
by Rick Owens
2.835 €
2.286 €
(vat 0%)
BIKER JACKET IN SOFT GRAIN COW LEATHER 
THIS LEATHER HAS A SUBTLE GRAIN TEXTURE AND NATURAL HANDFEEL. 
COW LEATHER LEFT AS NAKED AS POSSIBLE TO PRESERVE ITS NATURAL IRREGULAR GRAIN TEXTURE AND SOFT NATURAL TOUCH. THE SOFT AND GRAINY ASPECT OF THIS LEATHER IS ACHIEVED BY TUMBLING THE SKINS MULTIPLE TIMES IN LARGE DRUMS AND AIR-DRYING WITHOUT ANY ADDED FINISHES.
RU01C4767 LC 09 BLACK
100% COW LEATHER
BODY AND POCKET LINING 100% COTTON
Rick Owens - MADE IN ITALY
Model is wearing size 50.
He is 184cm, 80kg, chest 96cm.